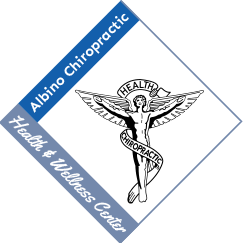 Acousana™ Therapy uses patented acoustic SoftWave™ technology to reduce inflammation, restore mobility and eliminate pain without drugs or surgery so that you can live your life – pain free.
Acousana Therapy (also known as SoftWave or TRT) uses acoustic sound waves that penetrate deep into the body to relieve inflammation and help stimulate the body's natural healing process. The procedure is completely outpatient and requires no drugs, injections, incisions, or surgeries.
These are just some of the examples of what Acousana is capable of treating.
Acute & Chronic Pain
Arthritis
Back Pain
Bursitis
Carpal Tunnel Syndrome
Degenerative Disorders
Diabetic Foot Ulcers
Disk Injuries
Fibromyalgia
Frozen Shoulder
Joint Pain
Jumper's Knee
Knee Sprains
Ligament Sprains
Muscle Sprains
Neck Injuries
Nerve Pain
Neuropathy
Non-Healing Wounds
Piriformis Syndrome
Plantar Fasciitis
Post-Surgery Pain
Sciatica
Spinal/Neck Trauma
Sports Issues
Tarsal Tunnel Syndrome
Tendonitis
Tennis Elbow
Albino Chiropractic Health & Wellness Center is the first and only treatment center in the Greater Waterbury, CT area to provide SoftWave Therapy. An easy on, easy off location at Exit 17 of I-84 means easier and faster travel time to your visits.
Schedule Your $49 Discovery Session
Ready to get started? Let us know a few simple details, and we'll contact you to set up an appointment
.
Or, feel free to call our office at
(203) 574-4400
to schedule an appointment at your convenience – just mention the $49 Acousana discovery session!